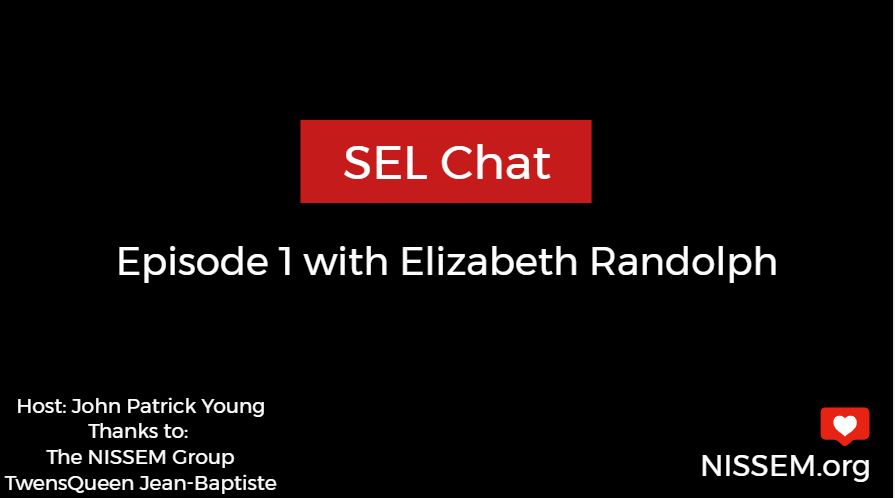 Welcome to SEL Chat!
In this inaugural episode, our host, John Patrick Young, chats with Elizabeth Randolph about her experiences studying the central role of school climate and culture in fostering social emotional learning -or SEL for short - in well-performing schools in Malawi and Uganda.
Dr. Elizabeth Randolph is a Senior Education Research Specialist at RTI International. She has over 30 years of experience in applied research - quantitative and qualitative methods, program management, and institutional strengthening in the broad field of human development and learning, over 25 of which have been in sub-Saharan Africa, including Ghana, Lesotho, Malawi, Namibia, South Africa, Tanzania, Uganda, Zambia, and Zimbabwe. From 2006-2011 she served as the South Africa Regional Director for RTI International. Since 2016, Dr. Randolph's work has focused on tool development, research, and program development to support education systems change related to school culture and climate, social and emotional learning, and prevention of violence against children in schools. Dr. Randolph values awareness-based systems change approaches where a local voice is present in all aspects of design, implementation, and monitoring.
EP2 Karen Murphy, Sean Pettis, Dylan Wray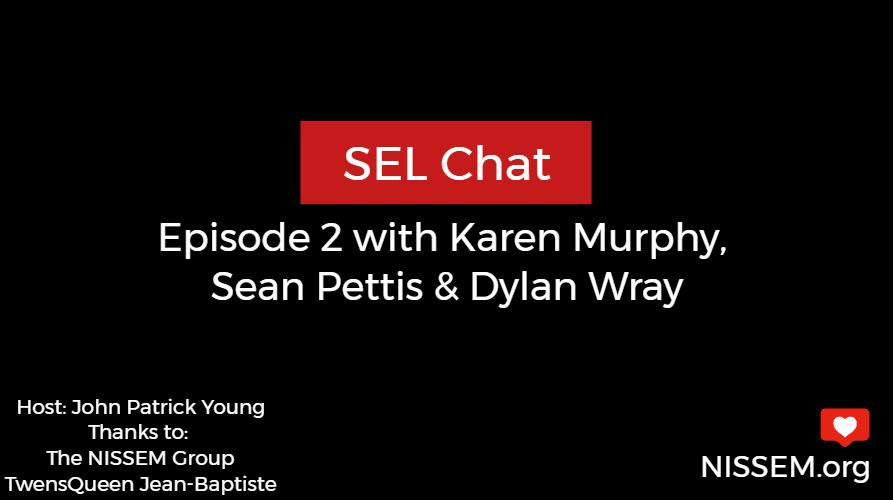 This week on SEL Chat, our host, John Patrick Young, chats with Karen Murphy, Ph.D., Sean Pettis, and Dylan Wray about their work "The citizen within: Supporting teachers to develop their own civic capacity and the development of young democratic citizens". The conversation will span two episodes. Today's episode centers on the position of the outsider and insider in educational development and how the Facing History and Ourselves curriculum guides teachers and students through civic capacity, youth engagement, and the acknowledgement of painful histories within a culture and community.
Dr. Karen L. Murphy, is the Director of International Strategy for Facing History and Ourselves. She oversees Facing History's work and the development of partnerships in countries outside the United States and Canada. She has a special interest in countries emerging from mass violence and/or in transition as well as divided societies with identity based conflicts. She has researched, written about, and worked on the ground in several countries, including Bosnia, Colombia, Mexico, Northern Ireland, Rwanda, France, the United States, and South Africa. Dr. Murphy has also published journal articles, presented papers, and lectured on the often-neglected role of education in transitional justice processes. She is on the board of the Human Dignity and Humiliation Studies Network and the editorial boards of Intercultural Education and Change: Handbook for History Learning and Human Rights Education. She is the co-author of the Children's Report for the Kenya Truth, Justice and Reconciliation Commission and has chapters in the recently published Education and Transitional Justice: Opportunities and Challenges for Peacebuilding and International Perspectives on Peace Education. She is co-director of a multi-year research project, funded by the Spencer Foundation, studying youth and civic development in the U.S., Northern Ireland, and South Africa.
Sean Pettis has over 15 years of experience in the design, delivery, evaluation, and research of community relations and active citizenship programs as both a trainer of educators and a youth work practitioner. He holds a BA Joint Hons in Modern History & Politics and an MSc in Community Youth Work. Sean has previously worked with International Voluntary Service –Northern Ireland, the Community Relations Council, and youth civic engagement initiative, Public Achievement, in a range of roles related to the promotion of Peace and Reconciliation and most recently as part of the Corrymeela team as a Project Coordinator for the 'Facing Our History, Shaping the Future' project, which supports schools in the teaching of sensitive local and global history. The project is delivered in partnership with U.S. based NGO Facing History and Ourselves. Sean is also a board member of TIDES Training –a mediation and conflict management charity.
Dylan Wray is the Executive Director of Shikaya - a South Africa based non-profit civil society organization that supports teachers and school leaders so that young people leave their schools thinking critically and acting as compassionate, engaged, and democratic citizens. Dylan has worked globally as a teacher, facilitator, materials developer, and author, including most recently the book, A School Where I Belong, which outlines six areas where true transformation in South African classrooms and schools can begin. Since 2003, he has partnered with Facing History and Ourselves as project coordinator for Facing the Past - Transforming our Future, a partnership that holds educator workshops and seminars throughout South Africa. This partnership has provided resources and support that has reached thousands of educators, learners, curriculum developers, school leaders, and representatives of civil society organizations country-wide. Dylan has also written about this work, including a focus on the critical role of education to support peacebuilding and transitional justice.
EP3 Karen Murphy, Sean Pettis, Dylan Wray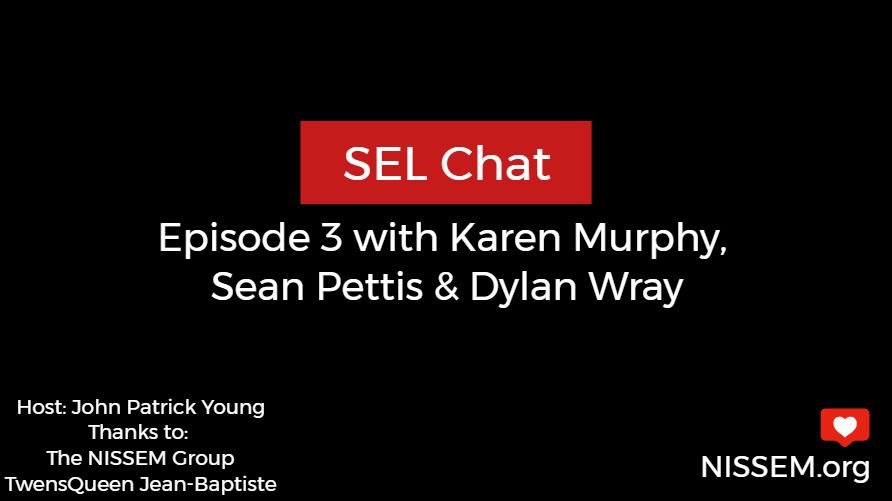 This week, we return to our conversation with Karen Murphy, of Facing History and Ourselves, Sean Pettis, of Corrymeela, and Dylan Wray, of Shikaya. To listen to the first part of this conversation, please visit our website - nissem.org/selchat. Today, we will focus on the importance of context "through Sean's experiences in Northern Ireland and Dylan's experiences in South Africa", the sustainability of the Facing History curriculum, and how the COVID-19 crisis may impact education in the future.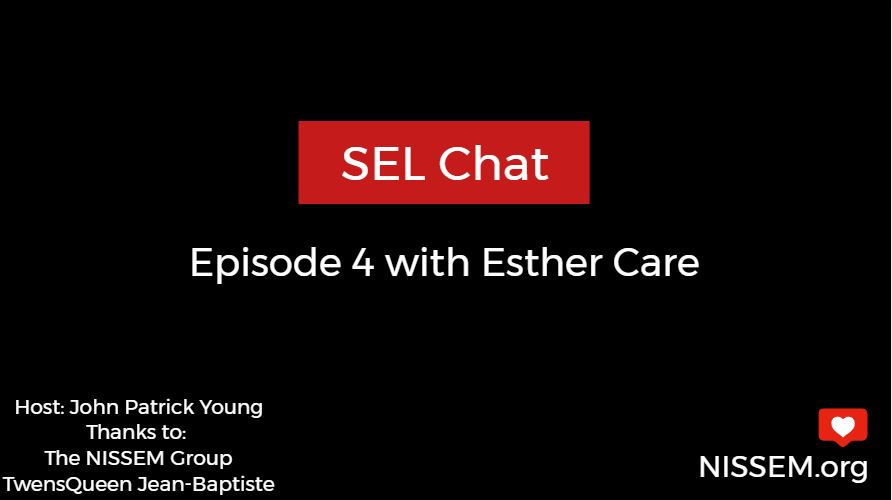 This week, we will be speaking with Esther Care, Pilot Coordinator for Thematic Indicator SDG 4.7.6 at UNESCO Institute for Statistics (UIS) among numerous other positions in education reform linked with assessment and 21st century skills, most immediately in Myanmar and Indonesia about her work "Working towards a common framework for assessing 21st-century skills" available at nissem.org. This week's conversation will focus on assessments for 21st century skills.